LED Tester (Smart Tweezers)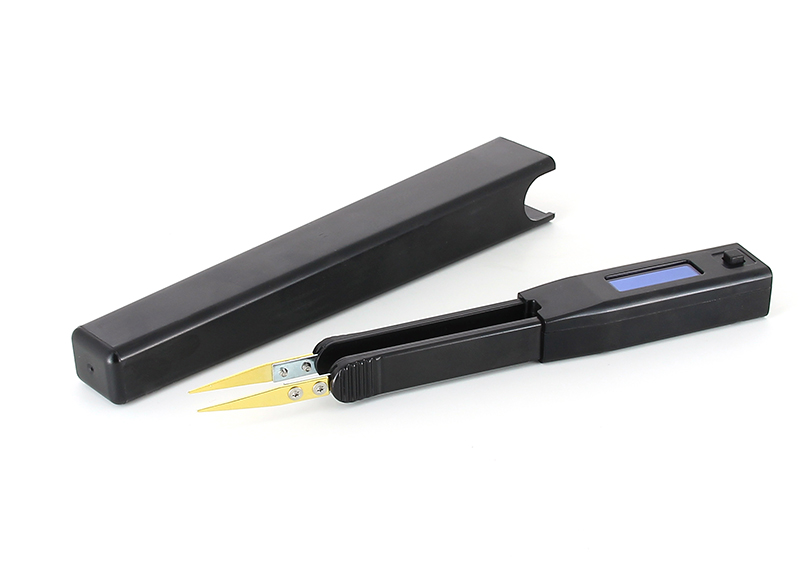 ST-LED is a specialized solution for testing and verification of SMD and throughhole LEDs. The device design combines a pair of high quality gold-plated tweezers and a digital adaptive LED tester in a compact, lightweight, battery powered instrument.
MAIN FEATURES and BENEFITS
Convenient one-hand operation
Ideal for Surface Mount Devices
Automatic LED polarity detection and display
Forward drop voltage display
Adjustable constant test current 1-30mA
Adjustable test duty cycle 10-1000 mSec
LED visual brightness verification
LED visual color verification
OLED Display
Integrated Li-Ion battery
TESTING SURFACE MOUNT AND THROUGHHOLE LEDS Surface mount devices are usually more difficult to test and identify SMD than conventional components due to their size. ST-LED gives users an easy way to test and verify various types of LEDs even already placed on boards. The probe can also be used to test throughhole LED.
| Catalog | Detail | Tip Materials | Finish | OAL mm | Price | Unit | |
| --- | --- | --- | --- | --- | --- | --- | --- |
| ST-LED | Led Tester | - | - | 155 | 119.00 | each | |